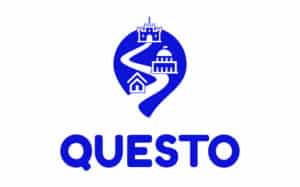 Stroll along the streets of downtown Orlando and unlock the City Beautiful's darkest mysteries. From heinous murders in hidden subterranean tunnels to ghostly apparitions like the phantom dog that haunts the shores of Lake Eola, you'll discover the shadowy secrets that lurk just miles from the bright lights and laughter of the Magic Kingdom.
Are you brave enough to face your fears and explore unexplained supernatural events that could only arise from the mystical heart of the spirit world?
Your Storyline:
You're the gatekeeper between the land of the living and the dead. You accidentally left the gate open and some souls escaped. You're now on a ghost hunting mission to put them back where they belong before they cause any major trouble. Most are harmless, but if provoked, things could get ugly. Luckily the gate can be transformed into something portable, like a backpack. With your list of the missing and the gate packed, you're ready to hunt down some dead guys!
Booking information and your 20% promotion code will be found in your digital card.
Tour starting point is next to Lake Eola in downtown Orlando