Children are free spirited; they are not tied to schedules or commitments. They live in the moment and live life to the fullest.

There's a magical thing that happens when we go on a family vacation. Our children bring out the adventure, the joy and the laughter to live life freely and (mostly) without schedules and commitments. Is it any wonder there are health benefits associated with taking a vacation?
"So come with me where dreams are born, and time is never planned."
Peter Pan

As you start planning your next family vacation remember this… studies show that taking a vacation is actually good for your health!

The health benefits of taking a family vacation are undeniable. The feelings you experience while on vacation have long lasting effects that stay with you even long after you've returned. You feel relaxed, happy and rejuvenated! Even the planning part is fun and exciting to do with your family. A one-week vacation could easily result in several weeks of excitement and enjoyment for the entire family.

Taking a vacation with your family is simply not an indulgence. It is a necessity to your health and family with evidence to support this. Going on vacation removes you mentally and physically from your work which provides you with numerous health benefits. The positive effects of a family vacation can be seen immediately.

In a national survey conducted by Expedia.ca, they found "vacations are viewed by Canadians as medicine for the body, mind and soul, with 83% of respondents saying they feel relaxed and rejuvenated when they get home from vacation." They feel closer to their family and are more focused when they return to work.

In another research study, more than 90% of those surveyed recognised the importance of taking paid time off and agree that time off helps them to relax and makes them happy both in the family and workspace.

A Disney Time Survey supports this as they found families going on vacation together brought them closer together as a family and made everyone feel more connected. Some of the feelings mentioned were:
Excited (77%)
Relaxed (75%)
Silly (68%)
And affectionate (54%)
Be good to your health and be a kid again on your next family vacation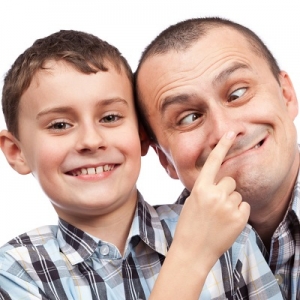 Quality family time at home doesn't measure up to quality time on vacation as "Less than half of all family time at home is considered quality time but on vacation that number jumps to 82%" in the Disney survey.

Lastly, WebMD, states those who take a vacation will experience lower stress and less risk of heart disease. They will have a better outlook on life and feel more motivation to achieve goals. WebMD goes on to say that you feel the effects of a vacation up to 8 weeks BEFORE your trip. The act of planning a vacation can have huge health benefits. Just don't get hung up on scheduling yourself too much. You definitely want to plan but get the family involved and have fun planning it together.

In addition to your health, the feelings and memories you will all experience while on vacation will have long lasting effects that will stay with you long after you've returned.

Take the stress out of your life and go on a family vacation!

Cheers to your health!