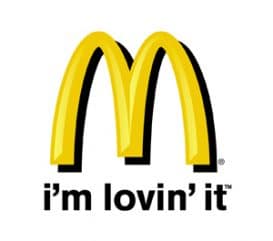 Welcome to the World's Largest Entertainment McDonald's® It's Epic! Now you can experience McDonald's in a new and unexpected way, with an enhanced level of choice, engagement and service which includes custom omelets, Belgian waffles, pasta, brick-oven pizza, and a dessert counter. Indulge in all the goodness before heading upstairs to experience the 22ft. tall Play Place and video arcade. NOTE: Offer not valid on Dollar Value Menu items.
6875 Sand Lake Road, Orlando, FL
Your Eat and Play Card can also be used at the following McDonald's locations in Orlando:
5400 S. Kirkman Road, 5401 Altamira Drive, and 7344 W. Sand Lake Road
Get your Eat and Play Card right here, right now, and save 15% at McDonald's.