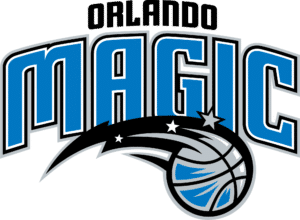 Take in the total NBA experience: world-class basketball, edge of your seat excitement, fun for all ages, and more. Experience the thrills of super-charged action during the season, from October to April, as the Orlando Magic take on the biggest teams in the NBA. See matchups against teams such as the Los Angeles Lakers, Boston Celtics, Chicago Bulls, Milwaukee Bucks and others in the Amway Center – a state-of-the-art sports facility featuring interactive fan areas, the tallest scoreboard in the NBA, and a restaurant that overlooks the court.
You don't have to be a sports enthusiast to enjoy the action of an Orlando Magic basketball game – it's an amazing event, packed with fun for the whole family! Experience a sensational pregame light and video show and halftime performances that feature unbelievable talent. Choose from several unique bars and restaurants featuring mouth-watering options from fine dining to traditional game day food and drinks and everything in between.
For the Orlando Magic, health and safety is a top priority.  Please visit https://orlandomagic.com/healthandsafety for the most up-to-date information before attending a game.
Your offer from the Orlando Magic can vary based upon factors such as the opposition and game day, amongst others. 10% is generally the minimum but savings can be much higher. From within your digital card you will be provided a special link and promo code from which to book your tickets.
Get your digital Eat and Play Card right here, right now, and save 10% or more, with the Orlando Magic.
Amway Center
400 W. Church St. Orlando, FL 32801